Paul McDevitt, Managing Director of TÜV SÜD Building Advisory Service, a data management and analytics business that ensures building owners, managers and occupiers can access the information they need to make fully informed decisions.
Following key proposals made by Dame Judith Hackitt after the Grenfell Tower disaster, the UK's Building Safety Bill is expected to come into force in 2023. This will ensure accountability for those involved in the lifecycle of high-rise residential buildings over six storeys or 18 metres and includes the requirement for a golden thread of information. This details how a building was designed, built and maintained throughout its lifetime, recording decisions made and creating a distinct trail of accountability to support building safety. This is intended to ensure that the right people have the right information at the right time to ensure buildings remain safe as risks are managed effectively.
These regulatory changes are likely to have major financial and practical consequences for the residential housing sector, and high-rise residential buildings will go through three "gateways" at key construction points. These are stop/go decision points at which there will be rigorous inspection against regulatory requirements:
Planning gateway one – applicants demonstrate that the planning application incorporates thinking on fire safety (where it relates to land use planning). Specialist fire safety expertise is provided to local planning authorities on a statutory basis.
Gateway two(technical design and construction phase) – bolsters the current building control deposit of plans stage with the Building Safety Regulator (BSR) as the only option of building control body for in-scope buildings. A building control application will be required, and this gateway provides a 'hard stop' where construction cannot begin until the BSR has approved the building control application.
Gateway three (the current building control completion/ final certificate stage – will provide a 'hard stop' at which the BSR undertakes final inspections and issues a completion certificate. Prescribed documents and information on the as-built building will be required, and information must be handed over to the person(s) responsible for the building in use (accountable person in occupation).
Managing the golden thread
A formal definition of the golden thread has now been approved by the UK Government's Ministry of Housing, Communities & Local Government, which includes a nine-point annex of golden thread principles:
It must be accurate and trusted
Residents will feel secure as they will have accurate and trusted information.
It will support culture change and be an enabler for better and more collaborative working.
It will provide a single point of truth by bringing all information together.
It must be secure to protect personal information and maintain building security.
It will record when changes were made and by who, to help drive improved accountability.
Information must be understandable and simple to access.
Information must be easily handed over and maintained.
Information must be relevant and proportionate.
As for the architecture, engineering and construction (AEC) industry the golden thread brings many challenges, not least ensuring the competence of those designing, constructing, repairing and operating buildings, and how this is checked and reported. The cost of aggregating golden thread information could also be very expensive, particularly for organisations responsible for multiple tower blocks. Legacy IT systems may also create gaps in essential data and cause delays as information must be digitised, which may require the use of drones and digital scanning to create 3D scans of existing buildings – all of which requires specific expertise.
Although Building Information Modelling (BIM) or adherence to ISO 19650 is not mandated, applying ISO 19650 would be an effective way to meet many of the golden thread requirements, as BIM creates a digital record of a construction project that is shared collaboratively between all project parties – from the architect to the client.
A Building Asset Portal can be used to gather, consolidate, store, manage and provide 24/7 availability of data with controlled access for all stakeholders related to a building's construction and ongoing maintenance. By effectively and efficiently collecting, managing and analysing asset data, information gaps or inaccuracies can be identified so that informed decisions are made that also save considerable time and money.
Data management software and data management techniques can be used to create easily navigable and secure dashboards for all relevant stakeholders, for real-time review. These should include fully integrated BIM models and could progress to the creation of digital twins. Artificial intelligence will enhance this process further to deliver real insights, which add value and enable better informed decisions to be made about the built asset.
While the Building Safety Bill is an extremely positive step, as it aims to improve high-rise residential buildings safety, it does present a significant challenge for the AEC sector. These new requirements must be complied within a tight timescale over the next two years and failure to do so can lead to significant financial penalties and or imprisonment. However, in the long-term, improving accountability for those involved in a building's entire lifecycle will raise the bar for safety, quality and sustainability, ultimately reducing risk for building owners, managers and occupiers.
Submitted by TÜV SÜD Building Advisory Service.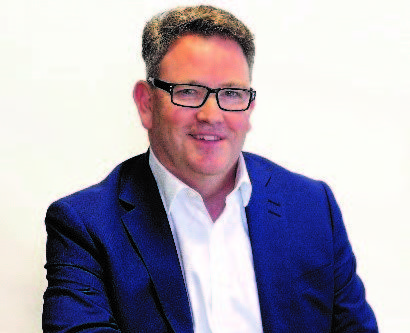 Paul McDevitt, Managing Director, TÜV SÜD UK's Building Advisory Service