When it comes to construction efficiency, modular building is quickly becoming the new industry standard. As designers look for more sustainable designs for improved environmental impact, modular construction is inherently a natural fit.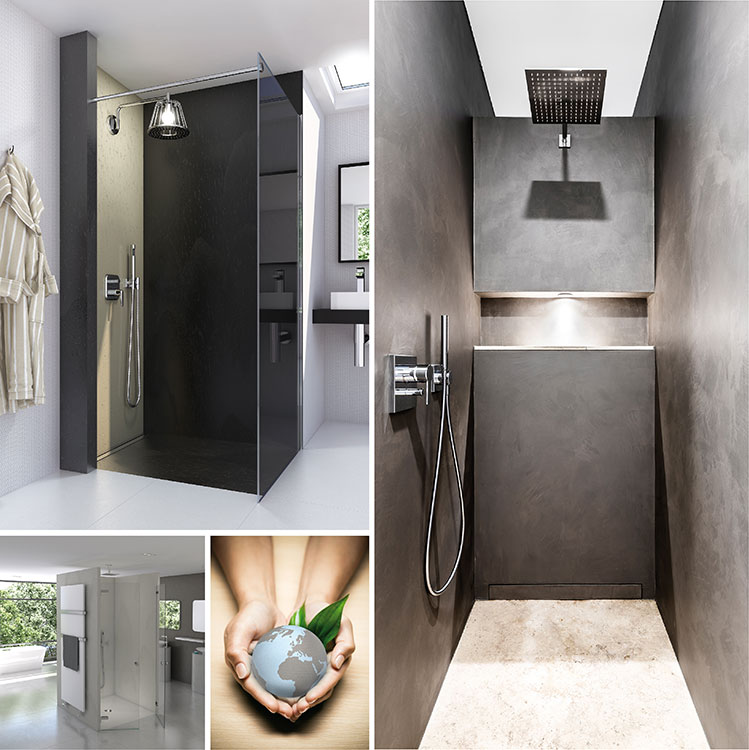 Environmentally-friendly projects that don't sacrifice quality or style – modular construction offers a more sustainable solution for both residential and commercial development. Not only does this method of building bring projects to completion faster, but results in improved quality management throughout the construction process with significantly less activity and waste on site.
Building materials will be present in buildings for decades thus the choice of material should be given careful consideration. The blue XPS core of wedi elements is manufactured with an environmentally friendly propellant agent and is recycled around the clock meaning that every wedi element is made of at least 25% recycled foam. Environmental Product Declarations show a product's environmental footprint – the components of wedi products, the XPS foam core, the cement coating and the glass fibre reinforcement, already have their own EPDs.
Using the best quality sustainable building materials will ensure that the building will be kind to the environment throughout its life span. wedi contributes to this mission, by offering eco-friendly modular systems for the renovation or building of bathrooms and/or wet rooms.
Manufactured with 100% green energy, wedi products are lightweight and simple whilst at the same time robust and loadbearing (133kg/m2 vertically) and most importantly produce very little dust when worked on. The 100% watertight and thermally insulating ready-to-tile components together with the industry famous sealing accessories provide unparalleled system security.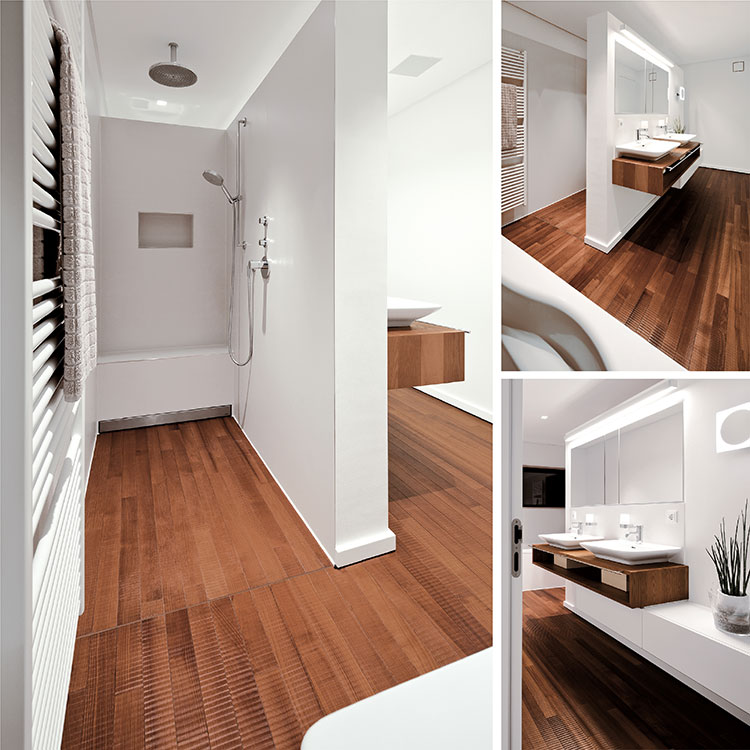 Sustainable constructions from start to finish – functional wall structures in a characteristic T-shape to mark out toilet, shower or washing areas are just as possible as a compact partition e.g. with a shower on one side and a wash stand on the other. A shower cubicle in a typical U-shape with ready-to-connect ceiling modules, including inset light spots, a rain shower or loud speakers, as well as completely free structures can be developed to suit any room and be delivered ready-to-assemble to the installation site.
The degree of prefabrication can be freely selected: from factory fitted power cables, hot and cold supply pipes through load-bearing reinforcements, cable ducts and empty conduits to ready-to-use technical components and fittings. Each module is custom-made, assembled in the wedi factory and subjected to a thorough test before delivery.
Natural components for a modern, natural look and feel – the newest addition to the standard wedi product portfolio, the wedi Top Line further enhances the brand's values: it boasts seamless design elements in five stylish colours and textures providing matching surfaces for selected wedi shower and functional design elements, and panel type elements for the cladding of larger surfaces. They are non-slip, 100% antibacterial and mould resistant meeting the highest hygiene requirements.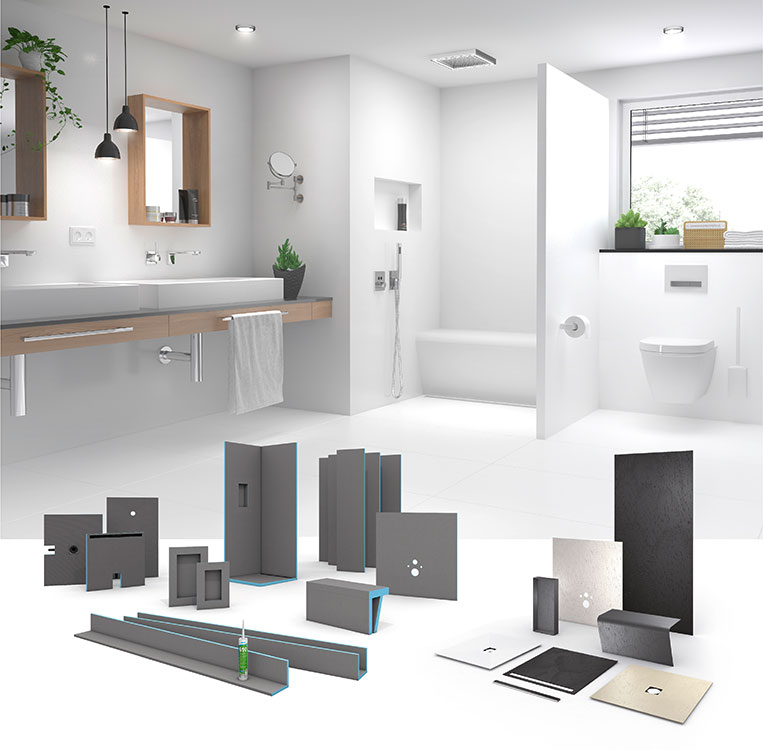 All wedi Top design surfaces are made of a completely recycled base material and natural mineral components that are free of emissions and pollutants. Thanks to special material properties, they are fast and easy to install, can be individually cut to size and are equally suitable for new builds, renovations and modernisations.
Absolute sustainability with utmost quality and straightforward installation – versatile building solutions providing comprehensive sealing inside and out – wedi equals unrivalled peace of mind.
Whether starting from scratch or looking to create a modular version of a site-built design, get in touch with us to explore the possibilities – call on 0161 864 2336 or email at enquiries(Replace this parenthesis with the @ sign)wedi.co.uk.
You can see us in person at the home of innovation in March – we are exhibiting on Futurebuild 2022! Your personal invitation from wedi awaits you here – register today.